Bio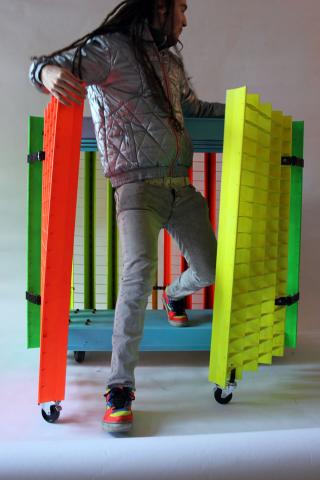 Born in Madrid, Spain, in 1984. He belongs to that generation, who played marbles and spinning top, and as the years went by, he gradually incorporated to his daily reality the first video games, his first Walkman on the way to school, that later became a Discman, the mobile phone boom and the landing of Internet in the middle of his teen years. This habit of being a witness of technological changes and the aesthetic and functional evolution of all objects around us, together with the personal habit and interest for museums, galleries and contemporary art, ended up in a strong vocation for Industrial Design.
Studies in Madrid:
• Technical Engineering in Industrial Design at the Antonio de Nebrija University.
• Industrial Modeling at the Industrial Design School of Art Nº12.
• Development and implementation of building projects at I.E.S. Islas Filipinas.
He has worked in various architectural and engineering studios in Madrid, as well as in two different studios in London, in a landscape design studio and in product design studio.